WE WOULD LIKE TO INTRODUCE OURSELVES AS A TRADING HOUSE WHO HAVE SPECIALIZED IN IMPORT AND EXPORT BUSINESS OF FASTENER MACHINERY FOR MORE THAN 40 YEARS.

WE HAVE BEEN EXPORTING SO MANY USED FASTENER MACHINERIES SUCH AS HEADER, FORMER, THREAD ROLLER, TRIMMING MACHINE, POINTING MACHINE, PRESS, OTHER SECONDARY MACHINES AND SO ON MADE BY SAKAMURA, ASAHI SUNAC, NAKASHIMADA, DAIDO, TOWA, NATIONAL, HATEBUR AND MANY OTHERS.

IF THERE ARE ANY MACHINES YOU ARE LOOKING FOR, PLEASE LET US KNOW SO THAT WE CAN FIND THE MACHINE IN THE JAPANESE AND OVERSEAS MARKET.

WE CAN PROVIDE YOU THE MONTHLY LATEST USED MACHINERY LIST ON YOUR REQUEST. SO IF YOU NEED IT, PLEASE LET US KNOW AT THE BELOW CONTCT FORM.
TOKO 1DX2B LONG HEADER
MODEL: TK-500. YEAR OF MAKE: 1996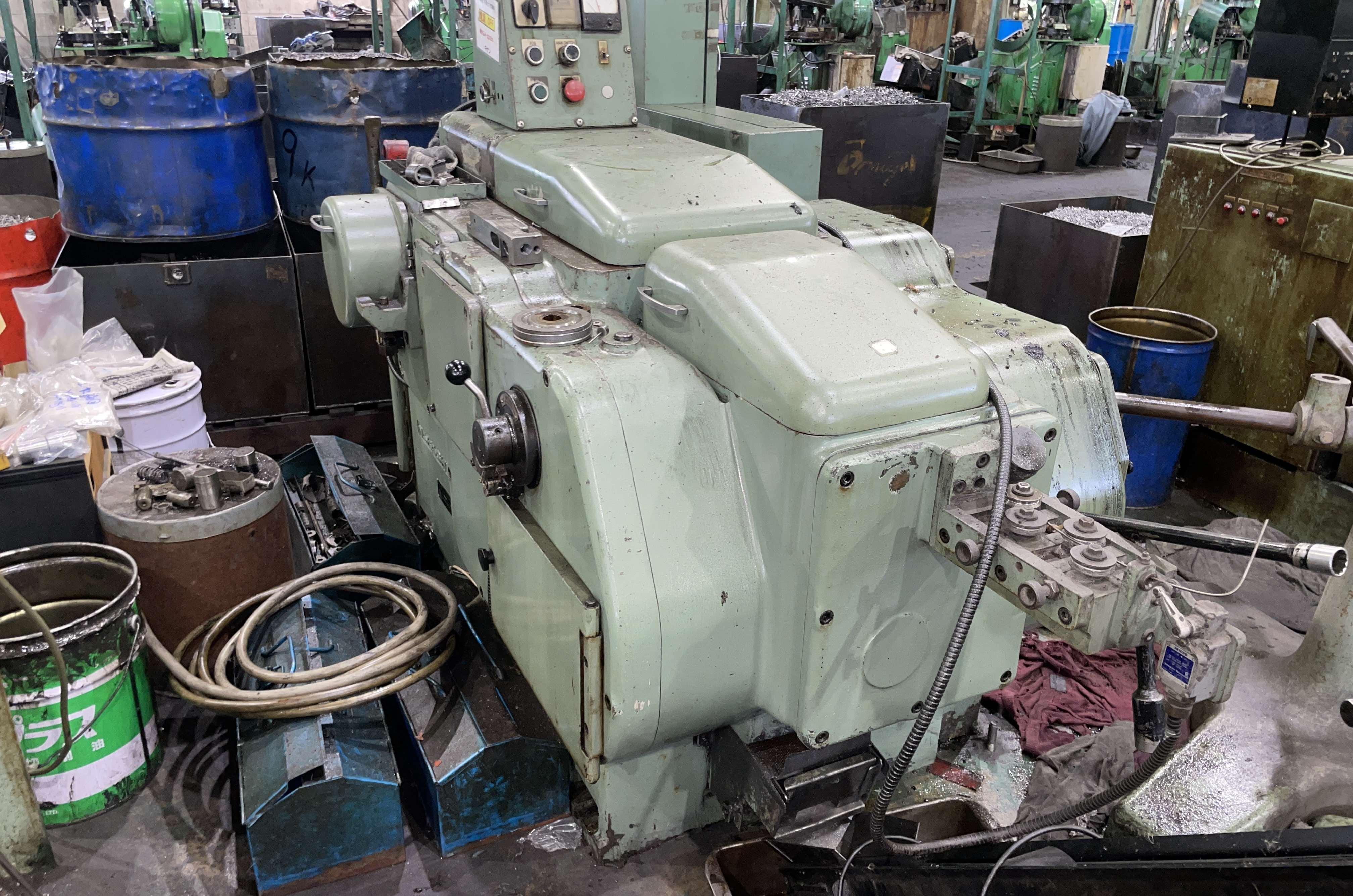 NAKASHIMADA 1DX2B HEADER
MODEL: NH-15B. YEAR: 1984
DAINICHI ROLLING MACHINE
MODEL: DR-125A. YEAR : 1970'S (3UNITS)
HIGASHIDA ROLLING MACHINE
MODEL: HRF. YEAR: 1980'S

WE HAVE MANY EXPERIENCE TO DEAL NOT JAPANESE FASTENER MACHINERIES ONLY BUT ALSO MANY COUNTRY'S.
PLEASE SEE THE FOLLOWING MACHINERY MAKERS LIST WHICH WE DEALT ACTUALLY.
FASTENER MACHINERY MAKERS IN JAPAN
HEADERS AND FORMERS
DAIDO MACHINERY(JYOTO MACHINERY)
MATSUMOTO MACHINERY
TANISAKA IRON WORKS(ITAMI MACHINERY)
IMAI SHINJI IRON WORKS
MINE MACHINERY
TOKO MACHINERY
SUZUKI MACHINERY
NANYUU MACHINERY
SAKAI MACHINERY
ENOKIBORI IRON WORKS
ABE IRON WORKS
KOZONO CORP.
NAKAJYO CORP.
TOKYO JIDOKI
YANASE JIDOKI
AYASE MACHINE TOOL
KANSAI CLIP MACHINERY
ROLLING MACHINES
HIGASHIDA IRON WORKS
DAINICHI IRON WORKS
HIDAKA IRON WORKS
2-DIE ROLLING, TAPPING, TRIMMING
POINTER AND SECONDARY MACHINES
OVERSEAS FASTENER MACHINERY MAKERS
FASTENER MACHINERY MAKERS
MALMEDIE
PELTZER EHLERS
HEESUNG
,664e1d4d-cdcf-44ed-be3c-f045e722a4fa,,{"tempId":"gdefault","gmapWidth":"100","gmapWidthUnit":"%","gmapHeight":"450","gmapHeightUnit":"px","gmapZoomLevel":15,"gmapScrollWheel":true}

SUNFILL CORPORATION

10-40, SOUDENHIGASHIMACHI, GIFU CITY, GIFU PREFECTURE.
JAPAN POSTAL CODE: 502-0843
TEL 058-295-8813 & FAX : 058-295-8814